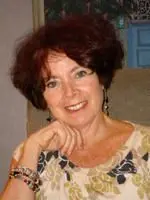 Currently not taking new clients.

Listen here to my recent interview on Blog Talk Radio with Doug Llewelyn

"The journey of a thousand miles begins with the first step" - Chinese Proverb

I am an experienced, insightful, culturally sensitive therapist with 25 years of clinical experience and strongly believe in the importance of guiding people towards leading a well balanced, fulfilling and creative life. As a practical, interactive, couples. groups and individual therapist and hypnotherapist, my treatment approach is to provide safety, insight, support and feedback to help clients address current challenges and long-standing issues. With sensitivity and compassion, I help individuals. Groups and couples bring resolution to a wide range of life challenges and psychological issues. I am passionate and honored to be able to facilitate change in peoples lives and truly believe that the relationship between the client and therapist can be a healing agent too!
In a down to earth style I treat individual, groups, marital, couples, family issues, depression, anxiety, hypnotherapy, life transitions, grief, mindfulness, stress management, self esteem and assertiveness. I draw my style from Imago Relationship Therapy, Gestalt and Jungian dreamwork, Cognitive Modification and Mind/Body/Spirit Teachings. With an integration of complementary methods, I draw from the selection of styles and techniques to incorporate what is most helpful for each individual, family or couple. Together with each client I work to build on strengths and achieve life goals in the most creative way. I believe that one's greatest growth can emerge after a time of difficulty and even chaos - as uncomfortable as that is, the work begins as one peels away the layers, allowing a more balanced and serene self to surface.

I am also a Certified Imago Relationship Therapist. Imago Relationship Therapy creates the safety to express ones concerns and issues freely and to feel that one is finally heard, validated, and understood. In addition, Imago Relationship Therapy creates greater emotional intimacy, brings respect back into the relationship, improves the couples self awareness, teaches new communication skills and restores hope. I also incorporate the work John Gottman and emotionally focused therapy.

In Group Therapy I focus on Mindfulness, Stress Management, Healthy Coping Skills, Meditation, Breathing Techniques, Assertiveness, Self Awareness and Self Esteem.(Self Love).

"Mindfulness attempts to break a cycle that doesn't serve us and give us a pure and more refined outlook on the world"

" There is a field beyond right doing and wrong doing, I will meet you there" - Rumi
"What you have within you that you don't use and express will hurt you
What you do express and use will transform you" - Unknown

"The curious paradox is that when I accept myself just as I am, then I can change" - Carl Rogers

"and the day came when the risk it took to remain tight in the bud was more painful than the risk it took to blossom" Anais Nin